Installation Dimension of SWITEK General Purpose IML Solutions SW833-19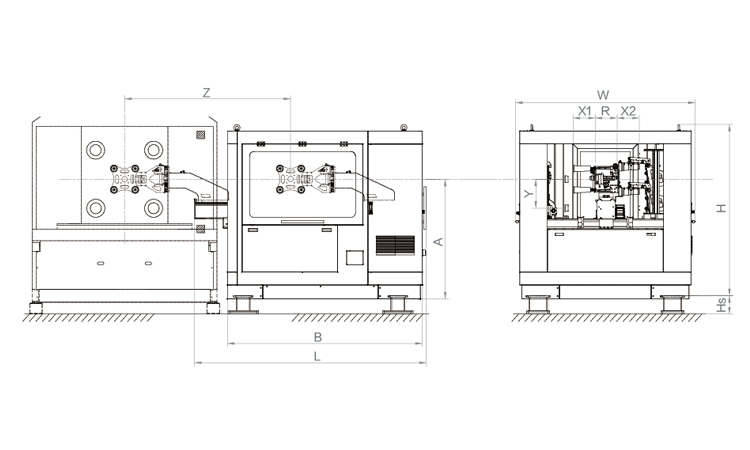 | X1 | X2 | Y | Z | L | W | A | B | H |
| --- | --- | --- | --- | --- | --- | --- | --- | --- |
| 190 | 190 | 400 | 2100 | 2730 | 2410 | 1280 | 2260 | 1720 |
Introduction: About SWITEK General Purpose IML Robot SW833-19

SW833-19 is a general purpose IML Robots designed for injection molding machine 200~380T for the IML production of IML containers and lids. With modular design and open structure, it's conveinent for IML container producers to produce a variety small and medium sized IML containers and lids with it. It's also to be equipped with different controller and servo system to increase the productivity of the IML System.

The Key Components for SWITEK General Purpose IML Robot SW833-19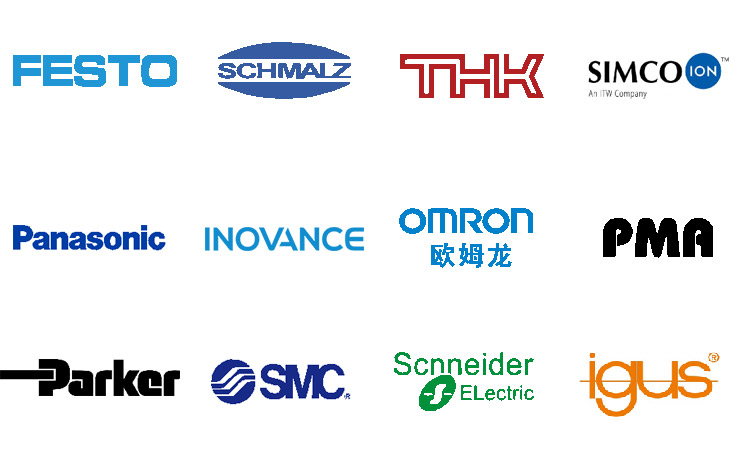 Tips About How to be Well Prepared for a Successful IML System

Products:Make sure that the structure of the product to be IML labeled is an IML labeling friendly one. You can consult the sales engineer of SWITEK for intense advisory.

Label:The quality of the IML label is the key to the success of an IML system. Make sure that the label quality to be well tested from the very beginning since the first mold testing.

Requirement:The requirement include the quality requirement of the product and the requirement of the delviery lead time. Make sure to give the IML robot manufacturer sufficient time to do the testing before delivery.

Automation:With consideration of the productivity, cost, workshop layout etc., Customer can choose to have a top entry or side entry IML Solutions.

Mold:IML Mold is demanding compared to other thin wall mold products, please confirm the structure of  the IML mold is friendly to the IML robot before put into production.

Injection Molding Machine:For an IML System, a high quality injection molding machine with sufficient opening stroke will promise a reliable productivity.

System Provider:Compared to mold and injection molding machine manufacturer, IML Robot manufacturer has more experience in the system start up and optimization to provide you with a ready to work IML solution.

Start Up:The purpose of the start up is to find out the hidden defect of the system and keep perfecting it for a better productivity.

Productivity:It's important to keep the machine in a good situation to ensure an excellent repeatability and stability. Besides, also keep an eye on the temperature of the environment, the temperature and quality of the chilling water, the quality of the compressed air etc.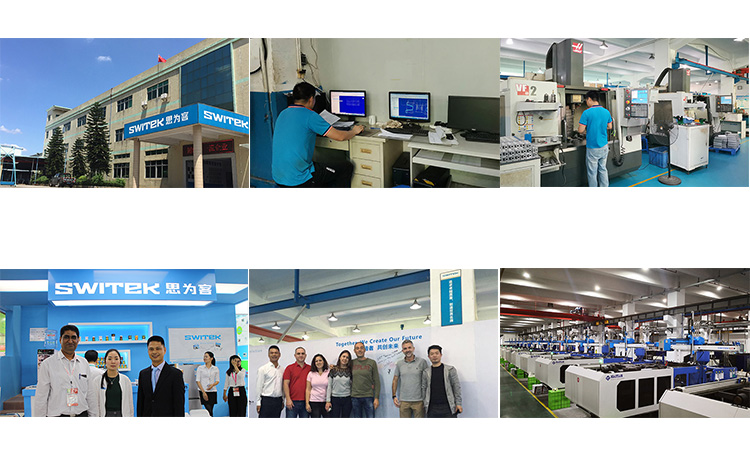 What Makes SWITEK an Excellent Turn-key IML Solution Provider?

History:With first IML Robot put on market in 2009

R&D Capacity:Patents of Innovation for side entry high speed IML System
Partners:More than 10 years' cooperating with the world renowned injection molding machine manufacturers such as Husky, Demag, Milacron, Yizumi etc. and is familiar with the performance of their machine. We're also experienced in cooperating with the key IML mold makers and IML label makers in China.

Service:With more than 20 well trained after service engineers, we're capable of provide our customers worldwide with both infield and online technical support.

Success Stories: IML Containers/Lids and Automation Solutions Videos
>>IML Container: Dual Labels IML Solution
>>Spoon/IML Lids Assembly Automation Solution
>>Visiting GuangDong SWITEK Technology Co., Ltd. Online
IML Solutions Application: 
1. SWITEK 4 Cavities 260 ml Beverage CupsIML Solution HaiDa Chinaplas 2019
2. SWITEK 6 Cavities Yoghurt CupsIML Solutions
3. SWITEK 4 Cavities TupperwaresSide Entry IML Solutions
4. SWITEK 2 Cavities Snack BoxSide Entry IML Solutions
5. SWITEK 2 Cavities 1L BucketSide Entry IML Solutions
Hot Tags: IML Robot, IML Solutions, In Mold Labeling, Injection Automation