SWITEK Online Engineers' Square in Its Online Store to Create an Information Exchange Platform for Engineers of Injection Molding Automation
SWITEK Opened Its' Online Store Engineers' Square up to the Insiders of Injection Machinery
To Share Your Information and Technology at the Era of Big Data to Build Your Career Promotion Channels
Together, We Create Our Future, SWITEK Invite Insiders to Exchange Industrial Information at its Online Store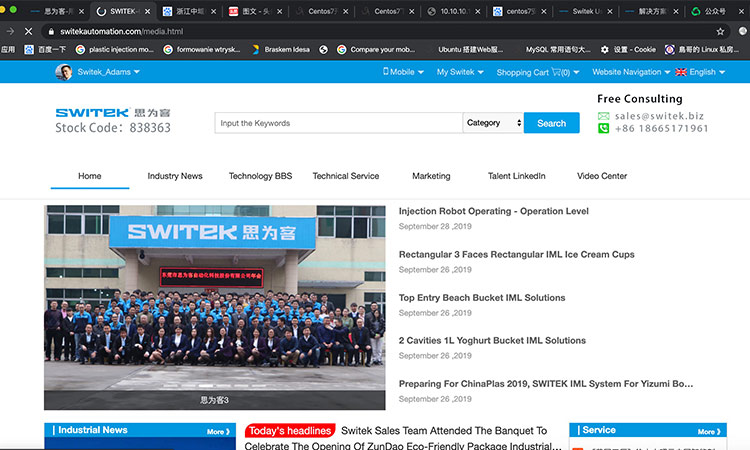 To create a Small but Beauty information exchange platform within injection molding industry to create our future together with partners, SWITEK online Engineers' Square in its' online store.
SWITEKAUTOMATION.COM is an online injection machinery trading platform build by GuangDong SWITEK Technology Co., Ltd to provide an one stop injection machinery and automation solution purchasing to entrepreneurs of injection industry.
With 14 years' experience in the design and production of injection robot and related related automation solution, SWITEK is experienced in cooperating with peripheral manufacturers such as injection molding machine manufacturers, the mold makers and auxiliary machine manufacturers to provide customers a ready to work injection automation solution.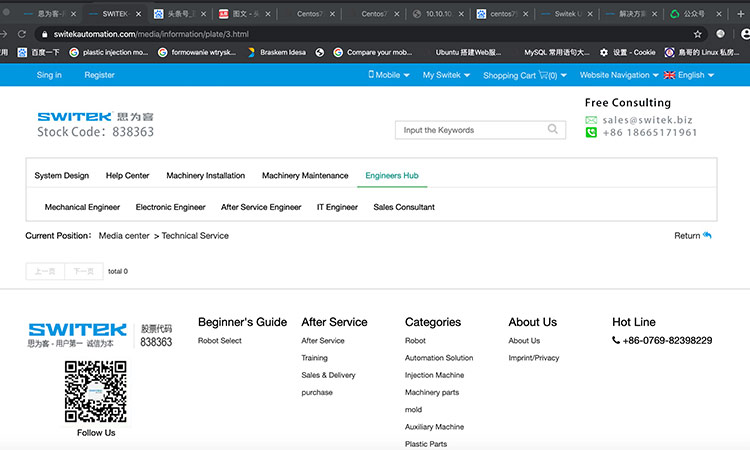 With re-organized data, configuration and video of successful IML and custom made automation solution, SWITEK built its' new online store SWITEKAUTOMATION.COM for to provide a guideline to the entrepreneurs who is planning a new injection project or is planning a automation upgrading of their old production facility. Engineers' Square is part of the online store to provide a channel of communication between the engineers of the machinery manufacturer and the entrepreneurs in the future.
Engineers' Square is one of the sub-division of Technical Service of the medial center, which has 5 sections of Mechanical Engineer, Electronic Engineer, After Service Engineer, IT Engineer & Sales Engineer for the talents of injection engineering to share their information and technology in injection automation. In this way, they'll not help to enhance the image of their company, but also build up their own career promotion channels.
In the past 14 years, by cooperating with the injection molding machine manufacturers and mold makers,  SWITEK successfully switched from an injection robot manufacturer to an injection automation solution integrator. To move forward in the oncoming era of "New Capital Construction", SWITEK will working together with our partners to share our resources, information, talents and our new ideal to create our new future.