To Protect the Style of SWITEK Boys but Prevent The Spread of the Epidemic, SWITEK Invited a Barber to SWITEK for Door to Door Hair Cutting Service
SWITEK Invited a Barber to Have a Hair Cutting for the Boys at Home to Energizing up the Staffs in Epidemic Season
To Help the Boys Solve the Hair Cutting Issue, SWITEK Invited a Barber to Provide a Door to Door Service.
A Special Welfare for the Boys on Welcoming the Woman's Day, SWITEK Invited a Barber to Modeling Them up.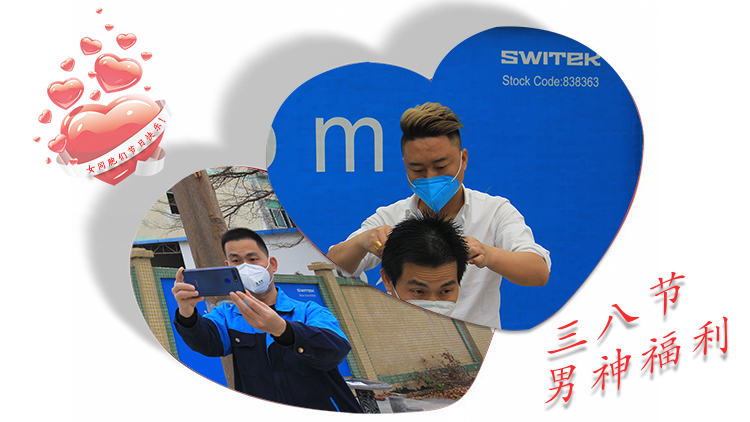 To help the boys trapped at home for the prevention of the deadly epidemic spreading to solve the problem of hair cutting, SWITEK invited a barber on March 04 to provide a door to door service to modeling them up to welcome the oncoming International Working Woman's Day.
In response to the call of Chinese government to be self-isolated to prevent the spread of the deadly epidemic, since opened on Feb 12, about 70% of SWITEK never had never leave the door of SWITEK since the day back to work. And the self-isolation police had been started since the Spring Festival holiday, which means many boys didn't have a hair cutting for about two month. As a result ruined the style of the boys. To energizing them up and high light the corporate image, SWITEK organized the Remodeling Our Male Spirits activities to welcome the on coming woman's day.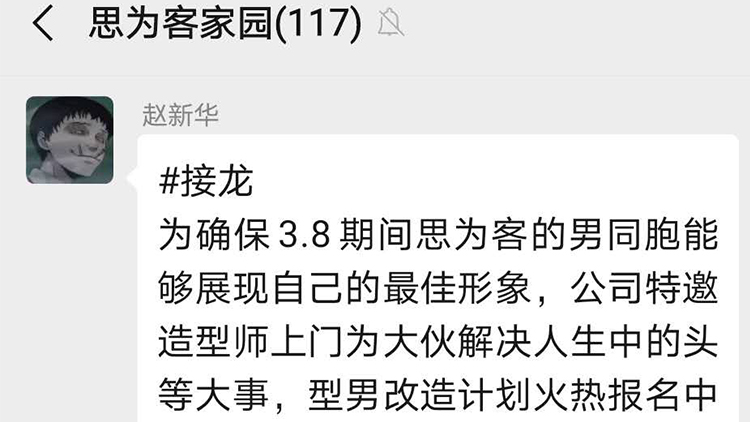 To have a fast survey of the needs of hair cutting among SWITEK boys, the administration department of SWITEK took the advantage of the build up a sequence function provided by WeChat to sums up the boys who wanted to have a hair cutting. The investigation was done in about 30minutes with 32 boys joined the activity and the invited barber finished the hair cutting working in about 3 hours.
Since the outbreak of the epidemic, SWITEK took the advantages of information technology to reduce the direct contact between people. We use WeChat or DingDing to arrange a meeting or communicate with each other at home. Wile at the same time we speed up the construction of SWITEK online store to provide a one stop automation solution to our customers around the world. We're also adding the TCP/IP unit to the control system of our injection robot to make the Telnet possible to provide our customers a just in time technical support in case that the on site service is unavailable. The corresponding training provided to the online service engineer is on going. No matter what's happened, SWITEK will always working closely with our customer to create our future together.