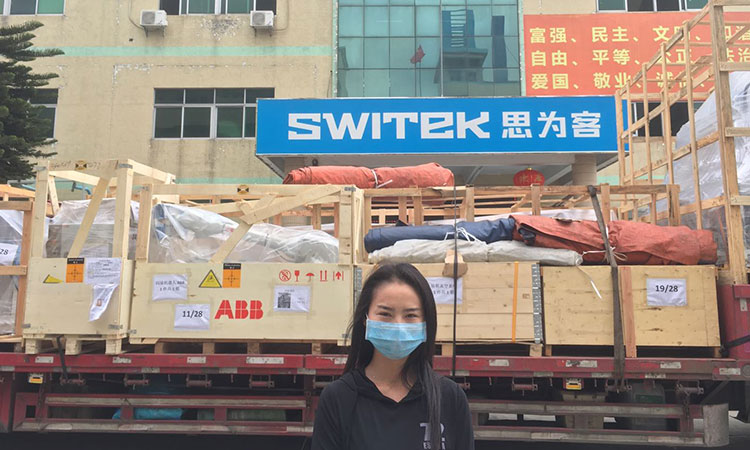 SWITEK is delivering its first complex automation system of food packaging on Feb. 27, 2020 since the outbreak of the COVID-19. To prevent the spread of the disease, SWITEK followed up the regulation of epidemic prevention during the whole process loading up to ensure the safety of the company.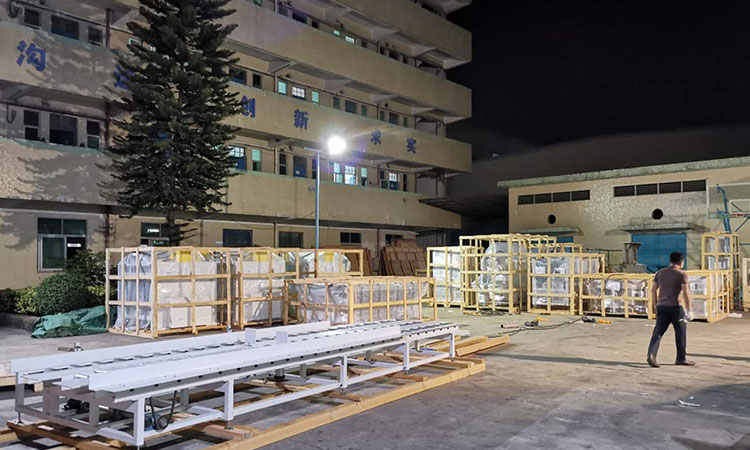 The system delivered is the fist automation solution designed by SWITEK for food industry which covered up the application of articulated robot automation, CCD inspection, master carton loading automation and stacking automation. To overcome the difficulty of many of our key engineer are tracked at home and some of our partner will not able to open on time due to the epidemic prevention regulation since Dec. 26, SWITEK engineers and our partners working closely via remote assist technique to finish the assembly and testing of the system successfully.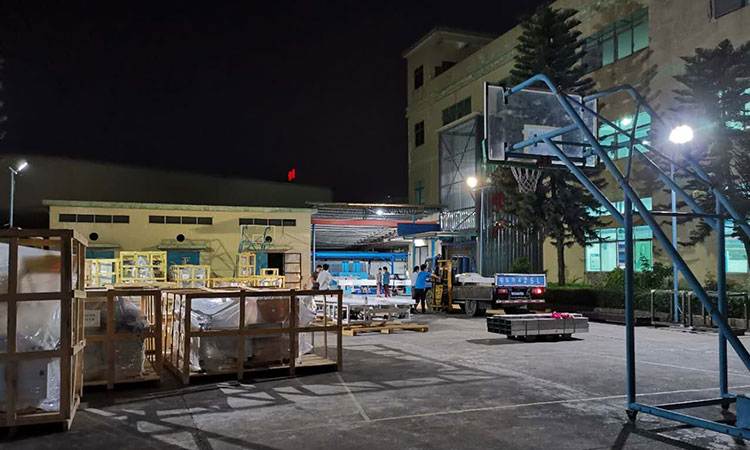 As a large scale automation system, the whole system are composed with many equipment such as articulated robot, packing and inspecting units etc. The delivered of all the equipment would be fulfilled by two 17 meters truck together. To prevent the risk of epidemic introduction,  SWITEK have the trucks well disinfected before entering the factory. The direct contacting of the driver and the staff are forbidden during the whole loading process. And anybody are requested to wear a mask while entering the factory. All these efforts are to ensure a successful prevention of the deadly disease.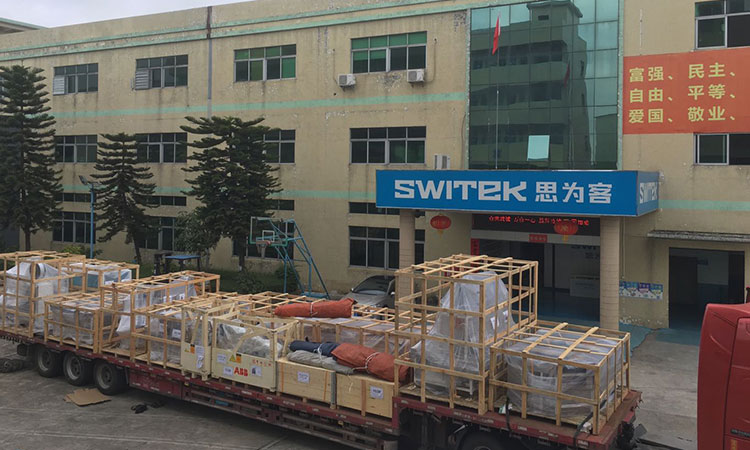 Facing the severe situation of epidemic prevention, SWITEK will continually to help our customers with online technical support. For on site installation service, our engineer will mostly choose driving instead of other way of public transportation to minimize the risk of infection to protect both our engineer and our customer.
No matter how hard it's, we'll always to devote 100% of our effort to provide our customers world wide our best product and service to create a better future together.